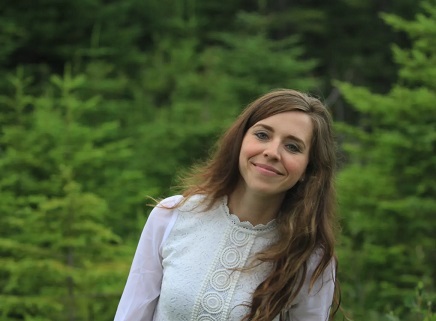 Selina Boland is a singer/songwriter from St. John's, Newfoundland.Selina is known for her Acoustic Folk with a touch of Atlantic Ocean Breeze.In June 2023, Selina will be releasing her new album entitled, All These Hours.The full-length album feature Selina's latest single, The Way It Goes, which hasalready hit the airwaves and streaming platforms.
Selina was born into a musical family, the free-spirited, passionate singer/songwriter carries on her late mother's legacy as she pours her heart and soul into every lyric and haunting melody.
Selina's hard work and dedication have paid off as she received nominations for female artist of the Year and Pop/Rock Recording of the Year at the MusicNL Awards in 2015, while her second EP, Second Chances, showcased her growth as anartist and earned her a live interview and performance on CBC's Wake Up The ECMA's.
She then embarked on a cross Canada tour, gracing stages at ECMA Week and closing the tour at the renowned Brigus Blueberry Folk Festival and Squidfest where she had the honour of opening for Juno-nominated The Once, Sherman Downey, Skanneyganock and The Masterless Men.
In recent years, Selina expanded her horizons by captivating audiences across Europe with performances in Ireland, Scotland, Netherlands, Germany, Denmark, Switzerlandand Sweden.
Her third album, The Cold, released in 2019, took her to Western Canada including an opening act for Port Cities in Calgary, Alberta.
Her debut EP, Defined is Confined, featured the powerful track, A Man Riding A Donkey, was selected for the itunes AMAZING Complication, a project aimed for raising funds for the Canadian Cancer Society.