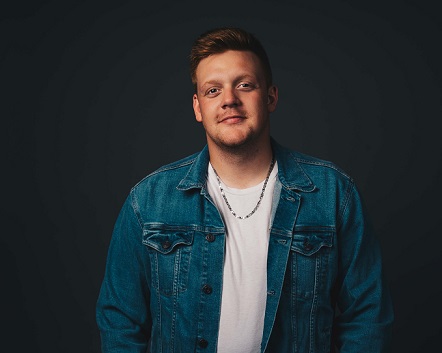 Nolan Compton is a 25 year old country music/musician/ singer/songwriter from Morell, P.E.I.
He picked up a guitar at 17 years old and the more he played guitar, his passion grew deeper and he hasn't looked back since. Nolan has crafted an old but modern country sound, growing up on the family potato farm and was influenced by artists like Merle Haggard, Keith Whitley, Chris Young and Luke Combs.
Nolan is inspired by everyday life in rural PEI, and creates the authentic country lifestyle in which he lives.
His modern country style reminiscent of Josh Turner, Chris Young and Luke Combs.
He performs in venues all over the Island, and has played multiple times at the New Brunswick Country Showcase.
Nolan opened up for ECMA Winner Ryan Cook.
He has recorded in 2020 his first 12 original song album with Jon Matthews (The Sound Mill Studio) who is a four time Recording Studio of the Year Music PEI Winner and has been nominated at the ECMA'S.
His debut single in 2021, entitled Unbelievable has listen all over the globe, has radio plays all over Canada, was the fifth most-downloaded country single on September 21/21 and was the most active independent artist during the week.
On January 28, 2022, Nolan released his latest single, Back To Sleep. This heartbreak song will pull on your emotion as you sing along this irresistible and catchy chorus.
Nolan will be following up the single with a four-song EP. These songs explode with energy and include some of Canada's top-tier and CC award-winning musicians; Jason Barry, Ed Pee Wee Charles Ringwald and Shane Guse.
Nolan has been able to use his classic voice on his new material and pays homage to those that came before him while tipping his Stetson to those he hopes to stand among today.