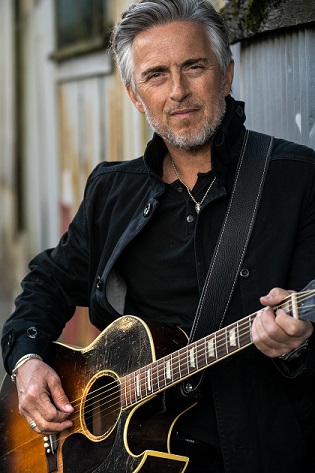 Colin James age 57 is a musician, singer, songwriter and record producerborn in Regina, Sask. now living in Vancouver with his family.
He is happily married since 1989 and have 2 grown children.
He began his incredible career in 1984 when he opened for Stevie Ray Vaughan.
Since then he produced 17 atudio abums, 1 live album and 2 complication albums.
He was nominated for 17 Junos and won 7. He also won 20 Maple Blue Awards 1997-2018.
His most recent album, Miles to Go, garnered worldwide attention, debuting on theRMR Blues Chart for 24 weeks, 14 weeks in the top 10.
He continues to sell out shows across Canada. He was inducted into the Canadian Music Hall of Fame in 2014.
Over the years Colin has worked with some of the world's most revered artists including Bonnie Rabbit, Bobby King, Lenny Kravitz, ZZ Top, Mavis Staples, Luther Allison, Jeff Healey, Buddy Guy, Johnny Hallyday, The Chieftains and many more.
Colin has set the bar for consistency and talent in Canadian Music and even after 19 acclaimed albums remains at the top of his game, always challenging himself musically. A consummate professional and superb guitarist, Colin is a musicians, musician. The confidence that comes with maturity can be heard in his voice and in his electrifying stage performance. He does what comes natrally-he always has-he knows no other way and no other life.