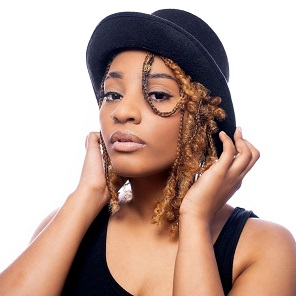 Reeny Smith is a singer/songwriter from Nova Scotia who is taking the music industry by storm.
To date she has a long list of Awards and accolades.
Reeny has received three African Nova Scotia awards for Up and coming Artist, Rising Star and Artist of the Year.She has twice won Music Nova Scotia's African Canadian Artist of the Year Award.
Her extraordinary vocals and confident stage presence make for a truly unforgettable entertaining experience.
Reeny has collaborated withina wide variety of genres-from award winning east coast rapper, Quake Matthews to classical conducor, composer and pianist Dinuk Wijerate.
Reeny's songs have beencovered as far afield as Taiwan and her placements include films and TV series such as Workin' Mom's, Diggstown and Hudson and Rex.
Reeny begins a 10 city tour with Matt Anderson and Friends from Dec 1 to Dec 18/21 in NS, NB, PEI and Ont.
Reeny just released a single song entitled, Dear Santa just in time for Christmas.
For more info regarding Reeny and her music, go to her facebook page.