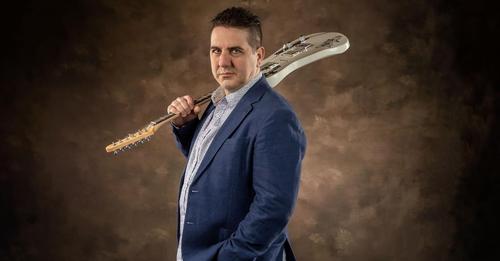 Charles V. Rox Vaccaro is a singer, songwriter and rock guitarist from Montreal.
He began in music when he was very young. In the mid 80's he was one of the founding members of the rock band LIPSTIK managed by Whitney Houston's Nippy Management Inc.
The band gained big national and international notoriety and was featured in several magazines, on radio and television, until the music scene took a different turn by the mid 90's, and LIPSTIK went their separate ways.
Charles is very passionate about his music and is a very skilled musician and a great creator. Throughout his life and extensive music career, he had experienced some really interesting events and has been writing and performing several songs for him and also for other talented musicians.
After some time off the the music scene, he recently returned, performing in the music industry, and he recently released several songs and he is now ready to release a new single entitled, KISSING in 2021 produced by Peter Ranallo.
Charles has also received a nomination for the Singer/Songwriter category at the HMMA's Hollywood Music in Media Award in 2021.
The single KISSING will be released on September 24, 2021: for fans of Blake Shelton, Keith Urban, Luke Bryan and Brad Paisley. a nostalgic yet joyful piece wrapped up into a warm country envelope.
Watch for the song video on Instagram, Facebook, You tube, Spotify and Tik Tok. A new EP will be released later in 2021.