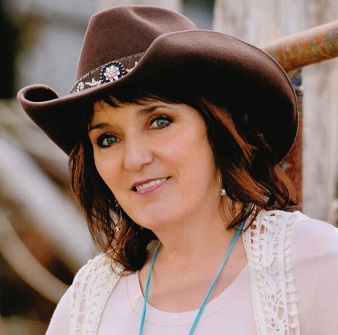 Flo Durelle is a country music artist from Dieppe, New Brunswick. She was born in Baie Ste-Anne,the youngest of 5 children.
At 5 years old she was singing at local venues and talent shows. Her major influence was traditional country music with her favourite female country artists being Dolly Parton, Emmylou Harris and Loretta Lynn.
In the late 1970's and 1980's Flo was just 14 when she became a full-time member of the house band La Coquille led by Pat Doiron a former member of the famous Bunkhouse Boys.
In the 1980's, she toured extensively with such country groups as Morning Sun and Calico. With Morning Sun in the 1980'a they went to Nashville to record an album produced by Stan Campbell.
In 1984 she represented NB in the Great Atlantic Canada Talent Contest.
In the 1990's she performed locally with her brother Buff. Now living in Dieppe, she came back to her roots with her love of country music. Over the last few years, she performed and recorded with local bands with some of the songs making it to No 1 on the local radio countdowns.
In 2016 she recorded a solo CD entitled To Daddy A song written by her uncle Marc Durelle called Haunting Memories the first single release made it to No 1 on the countdown as did a song co-written with her good friend Linda Arsenault entitled Ma Chere Maman.
The CD also had a duet with famous the late Hall of Famer Johnny Burke, a fan of hers for many years. The song recorded was written by Vince Gill and Ashley Monroe titled, You Ain't Dolly and You Ain't Porter.
A double CD release party was a sold-out-show in Shediac on June 12, 2016.
Flo recently released a brand new 12-song CD titled, Listen To Your Heart with songs written by herself and some local songwriters.
Now it has been announced, that Flo will be inducted into the New Brunswick Country Music Hall of Fame on October 16, 2021.
This is quite an achievement for a country girl from Northumberland County with big dreams and a vow of always keeping it country and releasing a solo CD and now a follow up CD entitled, Listen To Your Heart.