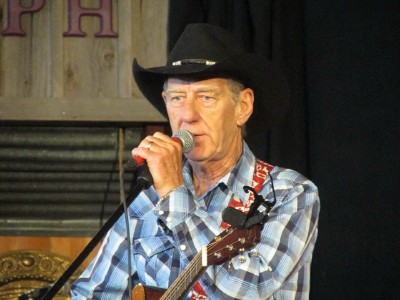 Harold MacIntyre is a 73 year old Canadian country music artist from Brampton, Ontario.
He was born in Port Hawksbury, Cape Breton, Nova Scotia.
Harold left Cape Breton in his teens and moved to Toronto. He worked day jobs and sang in local Toronto clubs at night. A good friend of Harold, by the name of Albert MacDonald got together and formed a group and performed all over Toronto. During the 1970's he released his debut album, My Country Way and the rest is history.
He recorded several albums and had many singles on the charts. One of his most popular songs recorded was, Before She Made Me Crawl written by the late Larry Coad.
People often referred Harold as Canada's George Jones due to the fact he sang George's tribute songs.
Harold toured all over Canada in the late 1970's and all through the 1980's and appeared on several TV shows and performed on big live shows such as at Maple Leaf Gardens inToronto.
Bad luck struck in the 1990's as he suffered throat problems and had to put his career on holdbut recovered . After his recovery, he met famous Canadian Country Music Legend, Johnny Burke and performed together on legend shows and recorded an album together entitled, Sing Me Back Home.
Here are Harold's Biggest Awards:
The RPM magazine's Big Country Award in 1981as Top new Country Music Artist
Juno Awards in 1982 & 1983 for Country Male Artist of the Year
He was inducted into the Nova Scotia Hall of Fame on September 14, 2019.
Harold still performs as a guest at many venues in Toronto and area.
Harold's videos can be seen on You Tube Music