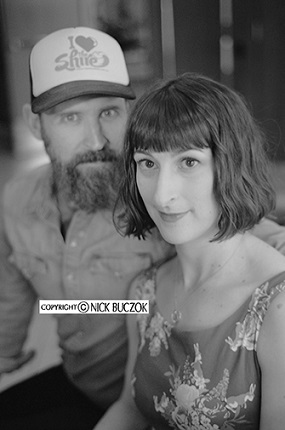 Tomato Tomato (Lisa & John) are Atlantic Canada's most entertaining duo who brings the sound of vintage rock n' roll to the fore.
They are based in New Brunswick and have built a reputation on a live show that is as much about the musical multi-tasking and vocal excellence, as it is the relaxed, off-the-cuff banter that carries on throughout the show.
This compelling mix has seen the duo build the audiences and develop friendships across Canada through performances at major venues and festivals with repeat visits to Australia and the UK.
The duo have received nominations from ECMA, Music/musique NB, and the Canadian Folk Music Awards winning awards for Group Recording of the Year, SOCAN Song of the Year and a well-deserved Hardest Working Artist Award.
Since 2014 they have released 5 Albums namely:
So It Goes-2014
I Go Where You Go-2016
Pinecones and Cinamon-2017
Canary In A Gold Mine-2019
It'll Come Around-2020
The 2020 release, It'll Come Around, comes at the end of a year where the title song's message of optimism and call to arms feel and relevant and needed. The feel good, high energy vibe of the record is the perfect way to bound into a New Year.
A music critic from Australia said, " Tomato Tomato live is one of the most delightful, heart warming, toe-tapping, thigh slapping, jaw dropping and downright wonderful experiences one can hope to have at a gig.
For more information regarding Tomato Tomato, go to their website, address posted above.