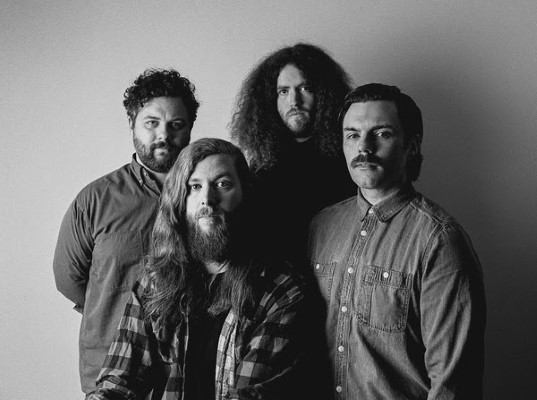 Villages are a Celtic, Folk, Indie Roots and Traditional Group from Cape Breton Nova Scotia.
The group consists of: Matt and Travis Ellis, Jon Pearo and Archie Rankin.
In their early beginning they formed a band called Mardeen in Halifax and were successful. But they wanted to go back to their heritage, which they did to Cape Breton.
They were named after an essay penned by Cape Breton illustrator Kate Beaton, Villages was born. They wanted to write something like The Rankins that evokes the sound of Cape Breton.
They then produced a four-song EP with the appreciation for Celtic and British Folk music produced by icon Joel Plaskett. With the release of this EP, resulted in releasing a Self-titled 8 song full length album produced by Thomas Stajcer with songs with a unique style, life in the Maritimes telling the story of four young Nova Scotians coming back to their traditions on their own terms.
In early 2020 they signed with Sonic Records and as a result they went on a tour beginning on February 18 and ending on March 13 to Western Canada, Ontario and the Maritimes.
Earlier in the year they won a Nova Scotia Music award for Folk Recording of the Year.
The group showcased on the ECMA Rising Star stage in May 2019 in Charlottetown and at the Stan Rogers Festival in Canso, Nova Scotia in July 2019.
On November 5 & 6, 2020 they will be showcasing at the Trailside Music Hall in Charlottetown, PEI.
For more information, you can go to their face book page.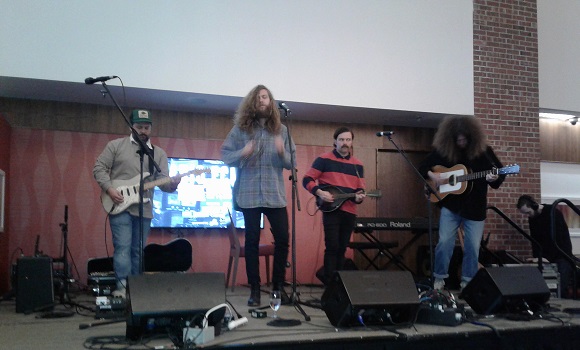 Villages performing at ECMA 2019 in Charlottetown, PEI (photo by john gavin, atlantic seabreeze)