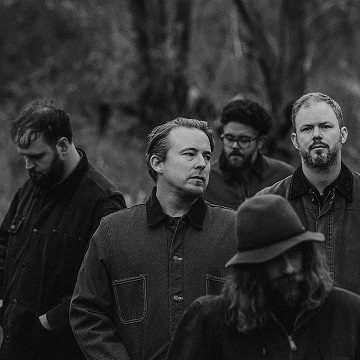 Wintersleep is a five piece alternative rock Indie band from Halifax, Nova Scotia. They formed as a group in 2001 originally from the small town of Yarmouth, NS. Band members are: Paul Murphy, Loel Campbell, Tim D'Eon, Jon Samuel and Chris Bell.
Since 2003 to 2019 they have released 7 albums. Their 2019 album entitled, In the Land of, was released in March and it was supported by a national tour with dates from March 20 to May 3, 2019. The album went on to be long listed for the Polaris Music Prize.
In February 2020, the group and album received 7 ECMA nominations, awards to be given out at ECMA week April 29-May 3 in St. John's Newfoundland.
In 2008, the group won a 2008 Juno for Group of the Year and a Much Music 2008 Award for Video Fact for their song, Weighty Ghost and performed the song on Late Show with David Letterman on January 14 2011.
Wintersleep was selected as on of the opening acts by Paul McCartney, for his concert at Halifax Common on July 11, 2009.
In September 2019, the band embarked upon a tour of Europe, following the world wide digital release of Free Fall and Fading Out on September 9 2019. These 2 singles were originally released on Record Store Day earlier that year via Dine Alone Records and became the top-selling release of the national event.
For more information regarding Wintersleep, refer to their website, address posted above.