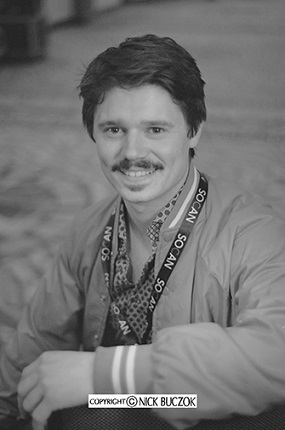 Lawrence Maxwell is a country singer/songwriter from the North Shore of PEI. His genre of music is Americana, Country and Folk. He released his debut country album entitled, Not Your Outlaw in 2018, and won the MusicPEI Award for the country album of the year, and was nominated for an ECMA 2019 award for country album of the year as well.
His voice is compared to the likes of Johnny Cash and Keith Whitley and loves and revises the old soul of country music. His songs cover by a lyrical landscape of heartfelt storytelling and whimsical philosophy. He tells the songs as folk and sings the song as country.
Since growing up he listened to the waves and classic country music. He served at one time in the Canadian Navy and while there, he truly began singing, entertaining the troops while on long sails on the ship and port visits at local bars entertaining his shipmates.
PEI's local DJ, Chris Pride on 95.1 FM dubbed the album, alt-country, alt-rock, and all chill. On The East Coast Music Hour on CBC Mainstreet, country music fans have been rejoicing at a fresh yet pure voice for their genre.
Lawrence shared the stage in the past with such artists as Ryan Cook, The Modern Grass and The Stanfield's. He performed at notable venues as Cavendish Beach Music Festival in PEI, PEI Brewing Company and Dieppe Arts & Culture Center in NB.
Whether you hear him perform live or listen to his studio recordings, Maxwell's music will flow through you like a ship on the ocean.
For more information regarding Lawrence Maxwell and his music, go to his website, address posted above.