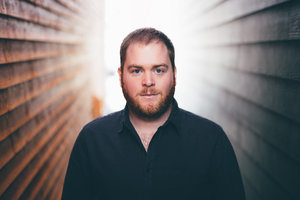 Matthew Byrne is a traditional music artist from Newfoundland and comes from a musical family. Storytelling through song is a fundamental duty of traditional music and Matthew does this brilliantly with his latestalbum entitled, Horizon Lines.
Matthew is the finest interpreter of traditional songs in the country. It is rare to find male traditional singers who are not just good, but great.His repertoire transcends time and place and his live performance reminds ushow satisfying traditional songs can be stripped down to their basic elements.
His new album entitled Horizon Lines released in 2017 is a masterpiece and contains 11 tracks andit was nominated for an ECMA 2018 award for Roots Traditional Recording of the Year. A guest appearance by Matthew's dad (Joe Byrne) makes for a particularly special moment on this recording.
Byrne's ever-evolving creative partnership with Billy Sutton (The Fables) shines throughout the album with thoughtful interpretations of traditional songs anchored by Byrne's polished guitar work and commanding voice.
Matthew was a band member of the famous Dardanelles from NL and toured asa solo artist as well as a singer with the group. They performed at major festival stages worldwide.
Matthew with his second of 3 albums entitled Hearts and Heroes, he received Traditional Recording of the Year at the 2015 Canadian Folk Music Awards. He has established himself as one of Canada's most authentic and vital traditional voices.
For more information regarding Matthew and his music, refer to his website,address posted above.