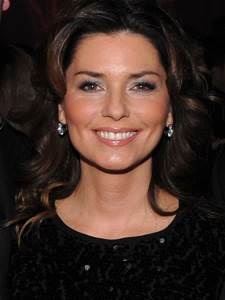 Shania Twain is the best-selling female country artist in history. She is back and better than ever in 2018 following the release of her newest album Now. Immensely popular in the late 1990s and early 2000s, she released three consecutive albums with sales of more than 10 million copies, the only female artist to reach such an achievement. Shania Twain tickets are now be available as the singer embarks on the Now Tour in support of the album. Stopping in over 40 cities, all of her fans can get Shania Twain tickets to see her live.
Shania Twain may be a famous country-pop artist now, but her beginnings were much more humble. Born Eileen Regina Edwards in Windsor, Ontario, Canada, Twain had a tumultuous childhood. Her mother re-married when she was young and her parents were poor, making it necessary for young Eileen to work in order to support her family. She did this by singing at bars, such as The Caribou Club in Toronto with the Late Great Harry Hibbs, a job she disliked, but one that developed her talent as a singer.
After graduating high school, Twain began seeking work in the music industry, first participating in regional cover bands and later started singing on her own, including a couple trips to Nashville. In 1993, she released her self-titled debut album. Although it did expand her fan base both in and outside Canada, it was not very successful commercially until her breakthrough.
That moment came with her second album, The Woman in Me (1995). Led by Whose Bed Have Your Boots Been Under and Any Man of Mine, the album deviated from the Nashville sound prominent on the first album toward a more country/pop mix. Another single from the album, No One Needs to Know, was selected for the 1996 hit film Twister. Twain worked with producer and songwriter Robert John Mutt Lange, who she married in 1993.
Twain's success continued with her third album, Come On Over (1997). In addition to the U.S. breakthrough earned with the previous album, Twain was also granted a breakthrough in many other countries around the world. The album has been Twain's most successful to date, selling over 20 million copies since its release. Songs such as You're Still the One and Man! I Feel Like a Woman became huge hits, and the success of the album led Twain to launch the Come On Over Tour, her first concert tour.
Following the tour, a break, a the birth of her son Eja, Twain returned with Up (2002). Only slightly less commercially successful than Come On Over, it was just as popular, and Twain went on a second tour in support of it. Afterward, Twain retired from performing, and was inactive for the greater part of the next eight years until she returned in 2012 with a two year Las Vegas residency, Shania: Still the One. In 2015, Twain released her fourth album and went on her Rock This Country Tour, announced to be her final tour... however we have not seen the last of her yet!
*UPDATE AS OF SEPTEMBER 18, 2018
*SHAINA RECEIVED 4 CCMA 2018 AWARDS ON SEPTEMBER 9, 2018