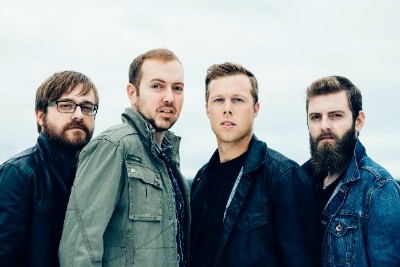 Fairgale is a blues/Rock from St.John's, Newfoundland/Labrador formed as a band in 2014
They are known for their 3 part harmony and raising eyebrows whever they perform. A mix of Oasis and Kings of Lion.
The group is made up of:
Andrew Rogers, guitar/bass
Stephen Green, guitar, keys and vocals
Brad Tuck, drums and vocals
Gary Power, bass
The band released their debut album entitled, Own The Light in 2015 and now are working their sophomore album to be released, late 2017.
They were nominated in 2016 for group of the year at MusicNL. They won the inaugral Rock the Block competition and earned to open for Trooper in 2015 at the George Street Festival. They were chosen as a Regional Finalist in CBC Searchlight Competition.
They have toured Atlantic Canada and shared the stage with Trooper and Yukon Blond.
They recently signed a publishing deal with Sound of Pop Inc.
They have several videos on You Tube, and fans can check their music.
For more information on Fairgale and their music, refer to their website, address posted above