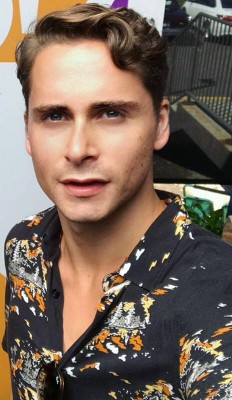 Aaron Hastelow is a singer, actor from Charlotteton, PEI. He is Yorkshire born, and raised in Toronto, Ontario. He studied Music Theatre at Sherdian College, Toronto. He lives in Toronto. He has performed at the Charlottetown Festival for 2 seasons and performed in the show, Anne of Green Gables-The Musical and played the character, Gilbert Blythe.
Aaron performed in many shows across Canada including: Theatre Aquaius-Vancouver Opera-Shaw Fesival-Theatre Calgary-Neptune Theatre and The Confederation of the Arts Theater in Charlottetown.
He released a 6 song self-titled EP in 2017. It was produced and recorded by award winning PEI artist Jon Matthews and Jon played several instruments on the EP. All the songs were written by a mix of Canadian composers. Ian Toms played guitar an Karen Graves played violin. It was recorded, mixed, mastered at Sound Mill Recording Studio in Emyvale, PEI.
MusicPEI 2018 was made aware of Aaron's fine album, and was nominated for 3 Music Awards: Male Solo, New Artist and Pop Recording of the Year. Awards will be given out at the Gala Awards Ceremony in Charlottetown on January 28, 2018.
For more information regarding Aaron and his music , follow Aaron's social media platforms at facebook.com/aaronhastelow and on Instagram: @hastelow