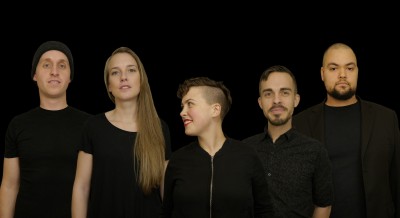 Hillsburn is an alternative folk/rock/pop band based in Halifax, Nova Scotia and have been nomiated for 3 ECMA 2017 Music Awards for Rising Star, Group Recording of the Year and Fan's Choice Video of the Year for RUN DOWN for their album, In The Battle Years.
Band members are: Paul Aarntzen, Clare MacDonald, Rosanna Burill, Clayton Burill and Jackson Fairfax-Perry
The band released their new album, In The Battle Years, in March 2016 and wound up a successful inaugural national tour in September and in December won a Canadian Folk Music Award for New/Emerging Artist of the Year and on Jan 31/17 were ECMA 2017 nominated for 3 music awards.
Their first self-titled EP garnered national attention after one of its tracks finished in the top 10 in CBC's Searchlight competition. Their new album, in The Battle Years followed. This new album was not made in a formal studio setting, but produced collectively and made the recording process a creative one, and is truly an independent effort.
The band begins a tour in February 18, 2017 with stops in PEI, NS, NB, NL and Ontario and ends April 18.
Hillsburn will be performing at ECMA 2017 Week in Saint John, NB, April 26-30.
For more information regarding Hillsburn and their music, refer to their website, address posted above.