Meet
Matt Minglewood
, one of the
Maritime Canada's best-kept secrets
for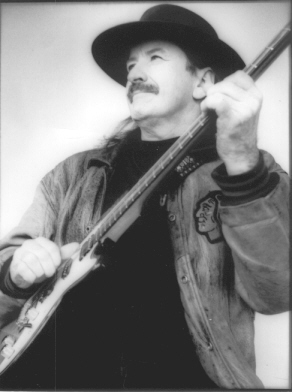 the past two decades. Matt is
a powerful blues-rock performer
who never gives less than everything he has each time he takes the stage.
Matt
was born in
Moncton, New Brunswick
, but was raised in
North Sydney, Cape Breton, N.S.
Besides vocals he is an
amazing guitar
and
slide guitar player
. His musical influences were
Scottish Fiddlers, Gaelic Folk songs, Hank Williams, Muddy Waters, John Mayall, BB King
and of course
Rock and Roll.

Whether he is singing blues, rock or country Matt Minglewood remains one of Canada's most remarkable and significant singers. Through his voice, he opens his heart to the world with each new song he writes. An extraordinary singer and songwriter, his music has always reflected his life around him and what he is feeling at the time.
Over the years, Matt has earned three gold records and two Juno nominations, two Canadian Country Music nominations, Lifetime Achievement award from the East Coast Music Association and Canadian Country Music Songwriter of the Year award for Me and The Boys. Over the years, Matt has released 10 recordings, sold more than 350,000 records in Canada alone, and has amassed numerous awards along the way.
Beside the awards mentioned above, here are some other major awards he has received:
*CBC's National radio show, Saturday Night Blues awarded Matt the Great Canadian Blues Award.
*A Readers poll of The Twenty Best Atlantic Canada Albums of all Time in Halifax Coast readers placed both Minglewood's latest release, Drivin' Wheel and the 'Minglewood Red Album' in the top twenty!
*Matt was recently honored with an honorary Doctorate Degree from UCCB.
*Bestowed with the Queen's Jubilee Medal for his contribution to Canadian Music.
His current band have been performing with Matt for 17 years, namely; Grant Leslie, bass guitar and back-up vocals-Neil Robertson, drums and back-up vocals and Jim Ralph, piano and back-up vocals. Dylan McCarron from Amherst, N.S. is the bands sound engineer and has been with the band for 10 years. Matt's latest CD project, Live at Minglefest is under way and will be released in the spring of 2003. For more information regarding Matt and his music, click into his website, address posted above.