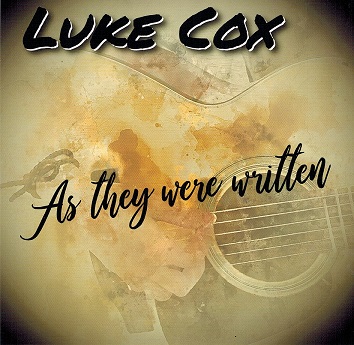 Luke Cox, musician, singer and songwriter from Brampton, Ontario
just released his new CD entitled, As They Were Written in June 2023.
Luke was born in Cox's Cove, Newfoundland and has been living, performing
and working in Ontario for many years.
Luke is a multi-talented musician and is known for his Drumming style and plays
a number of musical instruments, drums, guitar, banjo and percussion.
Some years ago he released his own CD entitled Adrift. Luke's new CD entitled,
As They Were Written is a collection of his own written songs, a total of 9 songs.
Here are the song titles:
That Little Bridge - Mother's Day - Here By Me - A Child Somewhere
A Yawn And A Kiss - Next To You - A Party Goin' On Down Here
Rain For Trudy - My Loulabelle
This group of songs is a collection of 3 minute short stories, based on the impact
from all the music artists that Luke performed with over the years and his learning
from their dedication and love of music and its' subsequent tutelage.
The CD was produced, arranged, recorded, engineered, mixed and mastered by
music artist Dave Fitzpatrick at My Own Studio in South River, Newfoundland.
Track 7, A Party Goin' On Down Here, was mixed by Albert MacDonald at EDI Productions.
Luke does an outstanding singing all these songs and Atlantic Seabreeze gives this
album a 5 star rating out of 5 stars.
For further information and to purchase this CD contact Luke at: lukecox@rogers.com