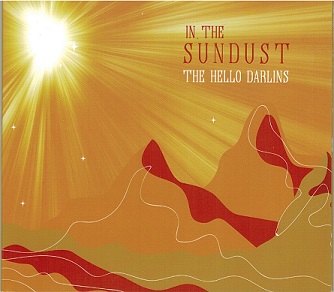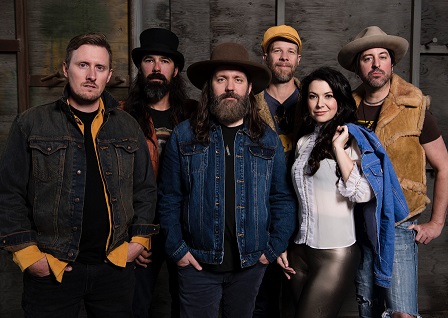 The Hello Darlins released their 2022 album entitled GO BY FEEL
and received rave reviews with 3 Canadian Folk Music nominations
for Emerging Artist-Ensemble and Single.
Now in March 2023 the group released another CD entitled In the Sundust.
The collection of new songs were recorded in L.A's famed United
Recording Studios with multiple Grammy winning engineer Ross Hogarth.
The rhythm section consisted of Bob Glaub on bass and drummer Chad Cromwell.
The album contains some up-tempo blues, bluegrass and southern rock-inspired
songs which presents a more complete picture of the band's live show.
Here are the songs titles on the album:
Lay Down Low-Highway 355-Better Days (Featuring Dave Fenley)
Do It Up Right-What Is A Broken Heart For-Julianne-Hallelujah.Bravery
Several other musicians helped with the music on various songs.
Atlantic Seabreeze gives a full 5 star rating out of 5 stars for this album after listening to this well-rated album.
The Hello Darlins are gearing up to support their album with a follow-up tour
in April 2023 beginning on April 1 in Calgary with Matt Anderson from NB
and ending on April 30 in Summerside, PEI.