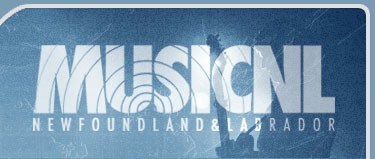 MusicNL announced the winners of their music awards on Nov 1st weekend.
Taking home 2 awards each: Rachel Cousins, Nick Earle
& The Restless Hearts, Deantha Edmunds, Rosemary
Lawton and Florian Hoefner.
Here are some of the winners:
Nick Earle & The Restless Hearts: Album and Rock Artist
Rosemary Lawton: Celtic Traditional Artist & Music Video
Rachel Cousins: Pop Artist & Solo Artist
Deantha Edmunds: Classical Artist & Indigenous Artist
Florian Hoefner: Instrumental Artist & Global Music Artist
Justin Fancy-Entertainer of The Year
Youngtree & The Blooms: Country Artist
Kubasonics: Folk/Roots Artist
Quote The Raven: Group
Jing Xia: Rising Star
Kelly McMichael: Ron Hynes Songwriter
For more informatio regarding MusicNL week and other
nominees, go to their website, posted above.