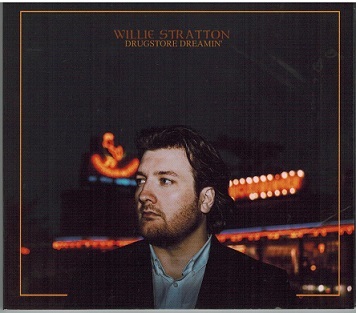 Willie Stratton, singer/songwriter from Nova Scotia
released a new CD in April 2022 entitled, Drugstore
Dreamin.
The CD just won at the 2022 MusicNS awards in
Cape Breton November 6/22 the Americana/
Bluegrass Recording of the Year.
The CD contains 8 songs either written or co-written
by Willie. Co-writers were Carlton Stone & Dave Sampson
and Seamus Erskine.
Here are the song titles:
The Way She Holds Me - Need Your Love
Drugstore Dreamin' - Cruel - Be Happy! - Caroline
Queen of The Midnight - Chasing Rabbits
Many musicians helped Willie with the music such as
Carlton Stone, Brad Kilpatrick, Aaron Goldstien, Andrew
Boulos, Jon Radford, Laur Joamets, Robbie Crowell,
Todd Lumley, Ashley MacIssac on various songs and
Melanie Stone on vocals.
Great written songs on this CD and Willie does a fine
job singing all songs and certainly deserved a
MusicNS Award.
Atlantic Seabreeze gives this CD a 5 star rating.
For more inforation regarding Willie and his music,
go to his website posted above.