Laurie LeBlanc CD Review-Long Weekend
Contains 6 English Songs and 6 Englsh Songs
gerante@laurieleblanc.com
laurieleblanc.com
By John Gavin, Thursday, September 1, 2022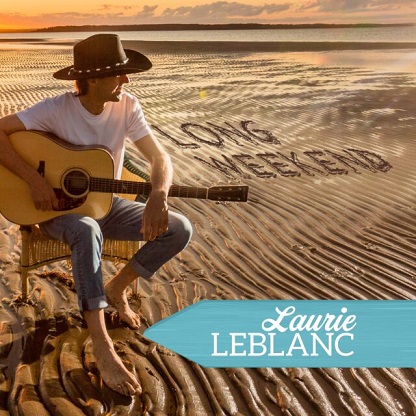 French Music Artist from New Brunswick just released in August 2022 a new CD entitled, LONG WEEKEND. Laurie,an NB Award winning Music artist, released this EP in August 2022, and by all accounts this EP is heading for many awards says Atlantic Seabreeze, giving a 5 star rating.The EP attractive Jacket contains 2 EP's, one in French and one in English. Every song on both EP's were written by he and his wife Jeanette. Laurie says, it's always overwhelming to record and release your own songs , because you just never know how the public will react to what started as an idea.Here are the Engish song titles:-Floating-Long Weekend-Campfire Song-Lucky in Love (LiL)-I Like It Topless-Have Some Fun-*Here are the French Song Titles:-Long Weekend (french version)-C'est l'heure du cocktail-La BBQ Dance-Soleil en bouteillea-a la beach boys-viva les vacances.*Musicians who helped Laurie with the music are:Jason Barry-Mark McIntyre-Shane Guse-Ray Legere-Steve O'Connor-Scott Galloway-Ed Ringwald. * The EP's were produced by music legend Jason Barry. The EP package will be a welcome addition to all lovers of country music.For more information regarding Laurie and his music, go to his website, posted above.
www.AtlanticSeabreeze.com