KENTUCKY MOUNTAIN BOYS: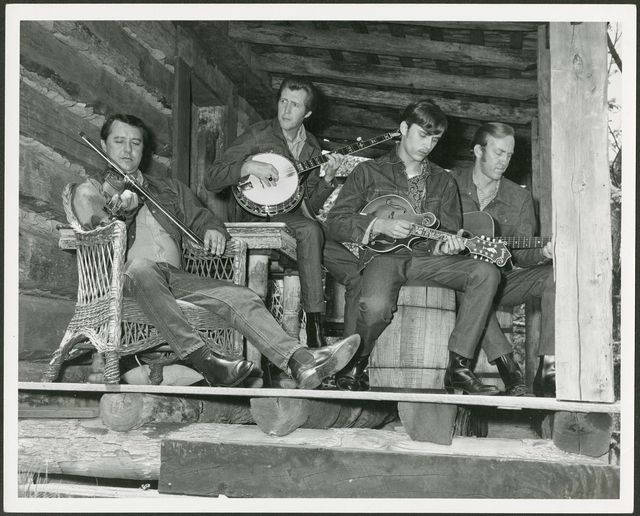 The Kentucky Mountain Boys were formed in 1961
by J.D. Crowe and principally performed in the Lexington
region. Band members included were: Bobby Slone,
J.D. Crowe, Larry Rice and Doyle Lawson
In 1971, Crowe changed the band's name to
The New South. In 1975, the band began to add jazz and
rock influences to its bluegrass repertoire, as well as country
and folk elements. He left music business in the late 1980's
and only played concerts and selected recording opportunities.
In 1982 he returned to the bluegrass mainstream. In 1994 and
2004, he was International Bluegrass Music Association's
Instrumental Performer of the Year, banjo, and he was inducted
into the IBMA Hall of fame in 2003.
J.d. Crowe passed away on December 24, 2021 of pneumonia at
age 84. Crowe received the Bluegrass Star Award, presented
by the Bluegrass Heritage Foundation of Dallas, Texas on
October 15, 2011 for his outstanding job in bluegrass. He is
considered as the best banjo player in the world.
QUICKSILVER: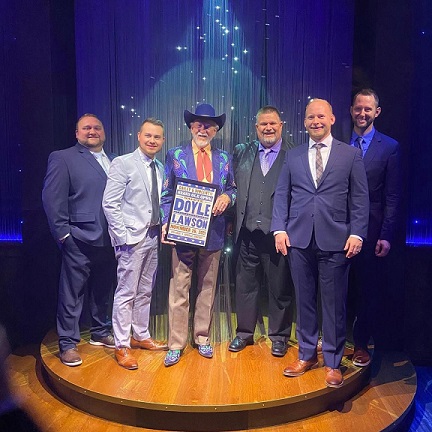 Doyle Lawson began his career with the band Kentucky
Mountain Boys at age 19 in 1963. In 1979 he formed the
bluegrass Band, Quick Silver and recorded albums and
performed all over the USA and Canada. In 1989, they won
song of the year at the International Bluegrass Awards and
were nominated for a Grammy for best Gospel album. In
2021, Doyle announced his retirement.
Here are some of their achievements: