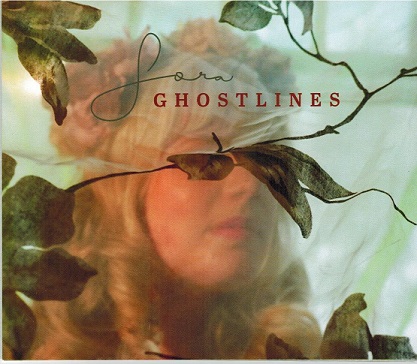 Canadian Music Artist from western Canada recently released her 4th full album entitled, Ghostlines.
Sora is a world/Celtic singer, songwriter and multi-instrumentalist. Her engaging stories straddle the realms of mythic and modern. Her transcendent voice will carry you on journeys of time and place.
Sora is a seasoned performer. She has 30 years of experience on stageincluding festivals, showcases, conferences, concert series, art installations and solo concerts.
One newspaper review said of Sora, her haunting vocals, complemented splendidly by an array of classical instruments, lift one to a wholeother place.
The new CD Ghostlines contains 10 songs, all composed by Soraand here are the song titles:
Ghostlines - Paris - Secrets - Immortal -Clay - Frozen -Selkie
Helen - Away - Goodbye Lullaby.
Musicians include:
Sora: Vocals, Backup vocals, Chime, Harp, Keyboard, violin
Vanessa Cardul-Dorothy Bishop-Aaron Young-Brent Van Dusen.
The CD was produced by Vanessa Cardul.
The CD is stunning and amazing and Sora's voice is absolutely beautiful with the arrangement of the sounds on the album is nothing short of masterful says another newspaper review.
A 5 star rated CD out of 5 stars given by Atlantic Seabreeze.
For more information regarding Sora and her music, go to her website,
address posted above.