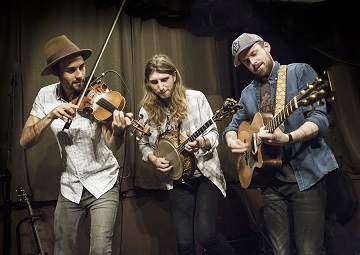 The East Pointers one of PEI's top music group is in the news in April 2021.
The group consists of: Tim Chaisson, Koady Chaisson and Jake Charron.
They perform Celtic-influenced original songs and instrumentals with contemporary influences.
Achievements:The group won in 2016 The Canadian Folk Music Award for Ensemble of the year and were nominated for the Instrumental Group of the year in 2016 and 2018.
They won a Juno award in 2017 for Traditional Roots Album entitled, Secret Victory.
To date they released 3 albums: Secret Victory in 2015-What We Leave Behind in 2017 and Yours To Break in 2019.
As a result of their debut album, Secret Victory, they toured Canada, USA and Australia in 2015 and in 2017 they performed in the UK.
They have been nominated for a 2021 ECMA for Fans choice Awards to be awarded April 30-May 1 2021 and they have 4 nominations at the Canadian Folk Music Awards to be held on April 9-10, 2021.Performances 2021:
April 22- Imperial Theatre, Saint John, NB
April 23/24 - Halifax, NS Convention Center
April 30 and May 1 Confederation of the Arts, Charlottetown, PEI
See below one of their many videos: