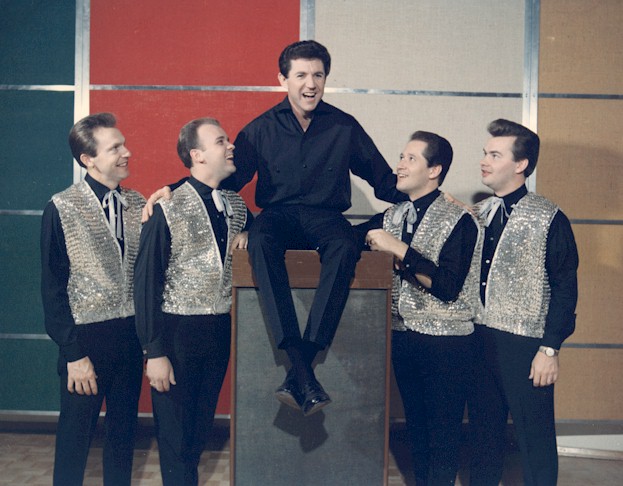 Country Music Legend SONNY JAMES passed away on February 22, 2016 at age 87 of natural causes.
Sonny was a major dominant force in country music 1964-1976.He had 72 country and pop releases 1953-1983.He had a 5 year streak of 16 straight billboard No 1 singles (a record) among his 26 hits.
His 21 albums reached country top 10 1964-1976. He spent 2 decades near or top of the charts for 57 weeks.
His career began with his major hit song, Young Love in 1957, and he never looked back. Other major hits were You're The Only World I Know, Burning Bridges, Abilene, Ask Marie, Only The Lonely, White Sport Coat and many, many others.
During his amazing career, he appeared on several TV shows and performed with his band The Southern Gentlemen all over the world. He became a member of The Country Music of Fame in 2007 and the Hollywood Walk of Fame in 2007.
Sonny officially in 1984 and made only a few rare appearances thereafter.
Listen below to a couple of his popular songs: