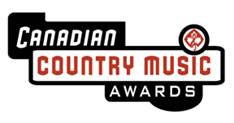 The 2021 CCMA Awards presented by TD and Country Music Week 2021 previously scheduled for September 9-12 in London, Ontario will now take place November 27-30, 2021.
In what is poised to be one of the first major events hosted by our city on the road to recovery, moving the dates allows us to host a safer, more inclusive event, says Natalie Wakabayashi, Director of Culture & Entertainment Tourism for Tourism London. The host organizing committee is working hard with the CCMA team to plan a number of exciting events for our community leading up to and including Country Music Week and the awards show.
The Canadian Country Music Association® (CCMA) plans to kick-off Country Music Week 2021 on Saturday, November 27th. The CCMA Fan Village, CCMA Songwriters' Series, CCMA Legends Show, CCMA Gala Dinner & Awards as well as CCMA Seminar Series will all be a part of the Country Music Week 2021 schedule. The week will culminate with Canada's biggest night of country music – the CCMA Awards presented by TD, on Tuesday, November 30th at Budweiser Gardens.
A full schedule of events, including ticketing information, will be shared in the coming months