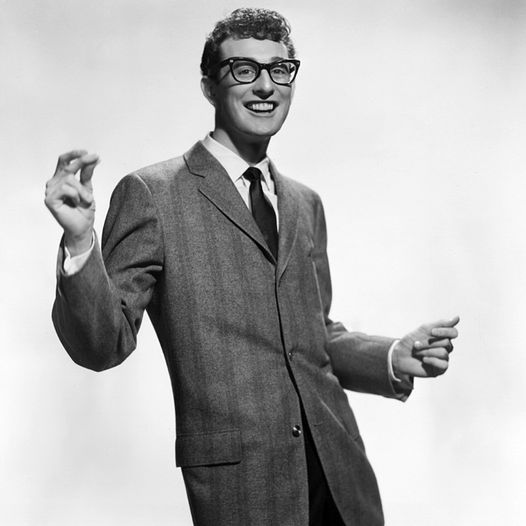 Remembering legend Rock N' Roll Legend Buddy Holly who was killed in a plane crash on February 3, 1959 (62 years ago).
Buddy was 22 years old born on September 7, 1936. Along with Buddy who were killed were, The Big Booper, Ritckie Valens and the pilot Roger Peterson. His band was known as The Crickets.After a show in Clear Lake, Iowa, they charted a plane to their next show in Moorhead, Minnesota but crashed on the way killing all aboard. The plane and bodies were scattered all over the field. Roger was not certified to fly by instruments only.
Buddy was the most influent and creative force in early Rock N' Roll. He was a major influence on popular music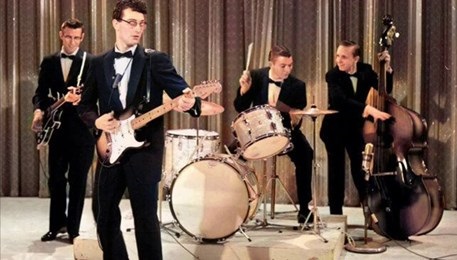 artists such as Elvis Presley, Bob Dylan, The Beatles, The Rolling Stones, Eric Claplan, The Hollies, Elvis Costello, Marshall Crenshaw and Elton John.
Buddy was influenced by Hank Williams, Jimmy Rogers, Hank Snow, Bob Wills and The Carter Family.
Buddy was a central and pioneering figure of the mid 1950's rock n' roll. He wrote and recorded 50 tracks most of which he wrote and some examples were: That'll Be The Day-Peggy Sue-Every Day-Rave On-Oh Boy-Not Fade Away-Maybe Baby-Heart Beat-It Doesn't Matter Any More-It's So Easy-Heartbeat-Raining In My Heart-Crying Waiting Hoping-True Love Ways and countless others.
His first appearance on local TV was in 1952. He opened for Elvis Presley 3 times in 1955. He opened for Bill Hayley and the Comets in October 1955. He performed live 3 times on the famous Ed Sullivan TV show. He performed on American Bandstand with host Dick Clark on August 26, 1957.
He toured Australia for a week and performed at 50 shows in the UK.
Buddy married the love of his life, Maria Elena from San Juan Puerto Rico in 1957. She had a miscarriage after hearing word of the plane crash. She is alive and well at 88 years of age and earlier married again and had 3 children. She is completely control of Buddy's Legacy and looks after his estate and affiliated with the new Performing Arts Center in Lubbock, Texas called The Buddy Holly Hall of Performing Arts Assoc. which opened in April 2017. A total of 93 million dollars was raised to build the center.
Buddy's achievements:
*Member of The Rock N' Roll Hall of Fame
*The Songwriters Hall of Fame
*Lifetime Achievement Award in 1997 to the National Academy of Recording Arts & Sciences
*A Star on The Hollywood Walk of Fame 2011
*The Iowa Rock n' Roll Hall of Fame 2000
Buddy is interred in the City of Lubbock Cemetery in the Eastern part of the city. His funeral was on February 7, 1959.
Watch videos below!

<