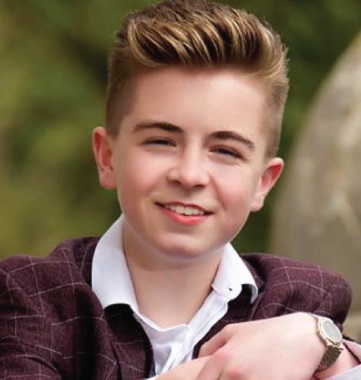 Owen Mac 18 year old singer from Coleraine, Northern Ireland released his 8th album in October 2020.
The album is a Gospel Album entitled, HOW BEAUTIFUL HEAVEN MUST BE and it appears to be a winner all the way.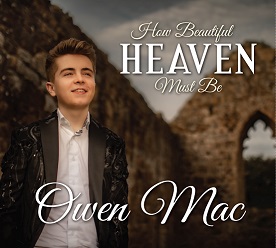 The album contains 12 songs and some of the titles are: How Beautiful Heaven Must Be-Church in The Wildwood-Build My Mansion-Far Side Banks of Jordan and eight more.
Owen is taking his music to a high level in the music industry and he is on his way to be a major star at such a young age.
His favourite music is country and his main influences are: Jimmy Buckley-Derek Ryan-Gene Watson-Rascal Flatts and his Dad.
One of the songs on the album, Far Side Banks of Jordan which is a classic and he features Legend Tony Allen of the famous Duo, Foster and Allen. See Video Below!
Much of his music can be heard on his website, address posted above or on You Tube.