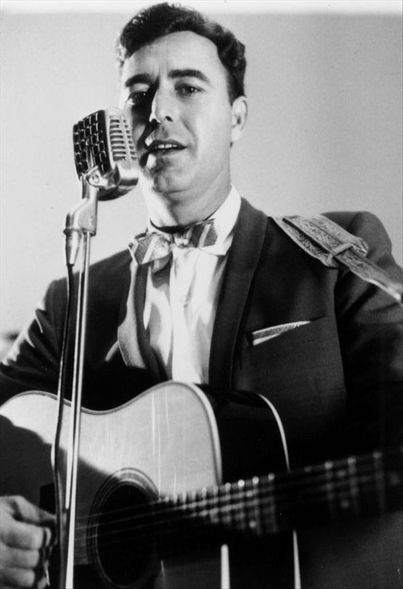 Country music legend JOHNNY HORTON released his song SINK THE BISMARCK on January 18, 1960.
The song reached #6 on the country music charts and #3 on the pop charts.
His song BATTLE OF NEW ORLEANS reached #1 on the billboard charts and was on the hot 100charts for 10 weeks.
He released many other hit songs such as, North To Alaska, Reb, All For The Love of A Girl, Comanche, Battle of Bull Run, Johnny Freedom, Honky Tonk Man, I'm Ready If Your Willing and countless others.
He was married to Hank Williams widow Billy-Jean Jones a year after Hank died.
Johnny Horton died the night of Nov 4-5, 1960 at age 35, on his way from Austin, Texas at the Skyline Club to Shreveport, when his car with 2 band members were struck head on in the fog by a drunken driver. He was killed and the other passengers were seriously injured.
He has 2 daughters and an adopted girl of Billy Jean.
His funeral was November 8, 1960 and is buried just northwest of Louisiana.
Johnny will always be remembered for his saga songs which became international hits beginning in 1959 with his song, Battle of new Orleans which won him a 1960 Grammy Award. He is a member of the Country Music Hall of Fame.
See below a few of his videos: