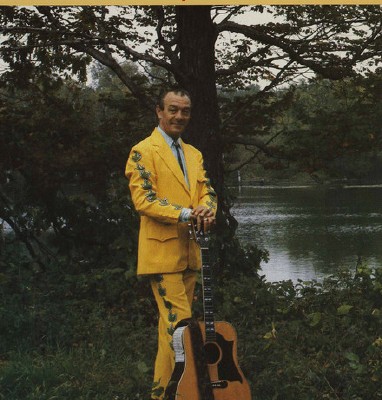 Remembering Canadian Country Music Legend Smiley Bates who passed away on January 8, 1997 of cancer at age 59.
Smiley was a major Country Music Star for 40 years and performed everywhere all over Canada from coast to coast. He was a singer, musician and songwriter as well as being really professional and nice man.
He released over 40 albums during his impressive career and sold over 3 million albums and had 5 Gold albums.
He was born in Kirkland Lake, Ontario and died at Bent River, Muskoka, Ontario.
His concerts were sold out everywhere and was enjoyed to the delight of his fans.
For the readers interest, he began fiddling when he was very young playing a baseball bat converted to a fiddle which is unusual, and he used this fiddle at many of his shows and he can be seen playing the bat/fiddle in a You Tube video.
His countless videos can be viewed on You Tube.
Smiley is truly missed by thousands of his fans, but his music is carried on with all the videos posted on You Tube.
Below are sample videos of Smiley's music: