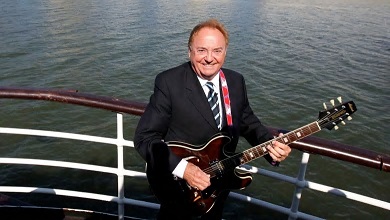 GERRY MARSDEN lead singer of the British Group GERRY AND THE PACEMAKERS has died in England January 3, 2021 at age 78 of heart infection.
Fans were shocked with this news, and was famous for his song, YOU WILL NEVER WALK ALONE and all his popular songs in the 1960's. This song was adopted by the fans of the Soccer Club in Liverpool and sung at every home game by Gerry at the beginning of the game. The song became one of the greatest anthems in the world of football.
The song came from the Rogers & Hammerstein musical Carousel.
Gerry and the Pacemakers became famous in the sixties with their famous songs, Ferry Across The Mercy Don't Let the Sun Catch You Crying, I Like It, How Do You Do It, You Will Never Walk Alone and countless others.
The band toured the world and appeared on the Ed Sullivan Show many times.
They had 3 #1 hits in a row and were admired by fans and the music industry.