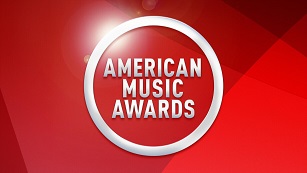 The America Music Award 2020 nominees were announced on Monday, October 26, 2020.
The Awards will be on ABC TV on November 22 at 8 pm
Leading the nominees were The Weeknd and Roddy Ricch lead all nominees with 8 each
followed by Megan and Thee Stallion with 5 each.
Artist of the Year:
Justin Bieber-Post Malone-Roddy Ricch
Male Artist:
Justin Bieber-Post Malone-The Weeknd
Female Artist:
Dua Lipa-Lady Gaga-Taylor Swift
Here are the Country Music Artist Nominees:
Favorite male artist -- country:-•Kane Brown-•Luke Combs•Morgan Wallen
Favorite female artist -- country:-•Gabby Barrett-•Miranda Lambert-•Maren Morris
Favorite duo or group -- country:-•Dan Shay-•Florida Georgia Line-•Old Dominion
Favorite album -- country:-•Luke Combs, What You See Is What You Get
•Blake Shelton, Fully Loaded: God's Country
•Morgan Wallen, If I Know Me
Favorite song -- country:
•Dan Shay with Justin Bieber, -10,000 Hours
•Maren Morris, The Bones
•Blake Shelton (Duet with Gwen Stefani), Nobody But You
For all other nominees go to their website address posted above.