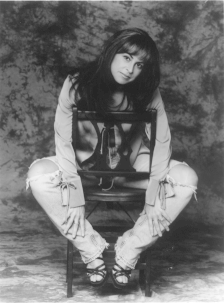 Denise Murray country music artist from Dieppe, NB has passed away on September 15/20 of cancer at age 56. Denise had battled cancer for a number of years and had to give up her music career.
Denise had been nominated in 2001 as Female Artist of the Year. She won artist of the year award at ECMA 1999. She was nominated 9 times for Canadian Music Awards, East Coast Music awards and RPM Big Country Awards.
Her first CD release in 1997 entitled, What You Mean To Me, was her first top 10 hit. She had 2 children by the age of 21.
In 1993 she placed third in a National Talent Show and two years later won 2 awards at another talent show.
Her music label was Loggerhead Records. Her second CD entitled Under The Moon was in 2000 with Loggerhead Records and as a result earned the ECMA nomination. 3 singles from the CD reached Canadian Charts. She released 4 videos during her career.
Our condolences go out to the Murray family.