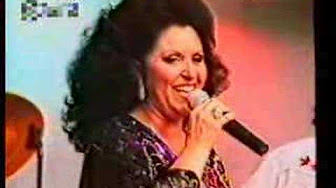 Canada and Country music has lost a Legend on September 4, 2020, LUCILLE STAR at age 82. Lucille's fans were shocked to hear about her passing.
Lucille was one of Canadian Country Music Stars who paved the way of women in music. Back in 1964, she released her most famous song, THE FRENCH SONG and never looked back. She was born in Manitoba, Canada and since 1964 she travelled around the world touring. How can we ever forget her song, The French Song!
Throughout her career she released 10 albums, and she was inducted into the Canadian Music Hall of Fame.
Even when The Beatles arrived on the scene in 1964, Lucille just kept singing and sold out concerts everywhere.
Lucille was the first Country Music singer to sell one million records and the first Canadian Female singer to receive a Gold Record.
She was the first female to earn Europe's Gold Tulip award.
In 2005, she was an honorary inductee into Canada's Aboriginal Music Hall of Fame.
A street in Port Coquitlam, BC was named after her.
She was one of very few music artists to sing in both French and Englsh.
To watch all her many videos, go to You Tube and insert her name.