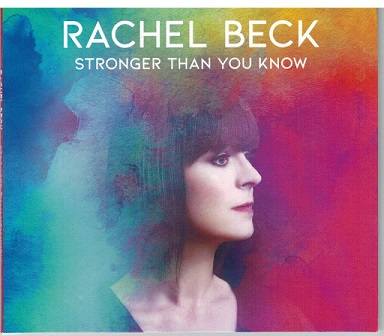 Rachel Beck, singer-songwriter from PEI just released her sophomore album in July 2020 entitled, Stronger Than You Know-and what a fine album it is!
The CD contains 6 tracks and was recorded at Echo Lake in Halifax, NS. The contains electronic rhythms and dreamy vocals. Her breathtaking vocals takes you on a journey into another world which she is known for.
The 6 song titles are:
Warrior - Dancin' - Stronger Than You Know -At First Glance-Things I Should Keep - Tonight
All six songs, Rachel was involved in co-writing and writing. Here are the musicians who helped Rachel with the music:
Rachel Beck Colwill- Vocal, Piano, keyboards
Daniel Ledwell- Bass, Electric Guitar, keyboards, Synthesizer, percussion
Kinley Dowling- violin, viola
Natalie Williams Calhoun-cello
Jenn Grant, Kim Harris, Olivia Fader, Kyle Cunjak-gang vocals
The CD was produced , engineered and mixed by Daniel Ledwell at Echo Lake, NS.
Rachel's self-titled debut album garnered two ECMA nominations, two music PEI awards and a Socan #1 award in addition to hitting #1 on the CBC Music Top Chart in March 2018. Beck's single Reckless Heart was named one of the top 100 Canadian songs of 2018 and ranked #4 on the All Canadian Fan Features of 2018 by CBC Music.
With all this success in 2018, Rachel is one to contend with this new CD release. Atlantic Seabreeze rates this album a 5 star rating out of 5 stars on its rating list.
Rachel had been touring across Canada in the past promoting her debut album. She will be limited to touring during COVID-17 epidemic in 2020, however to date she has upcoming performances at Trailside Music Hall in Charlottetown and a performance at Cavendish Beach Drive-In on July 2020.
For more information regarding Rachel and her music, refer to her website, address posted above