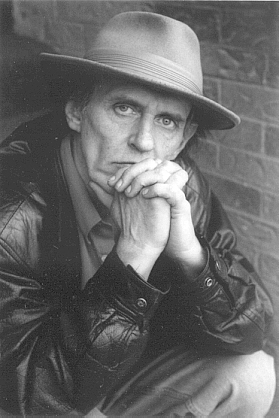 The Canadian Songwriters Hall of Fame (CSHF) has partnered with the East Coast Music Association, to celebrate the induction of folk singer-songwriter Ron Hynes to the Canadian Songwriters Hall of Fame. Hynes, known as the man of a thousand songs, was a master songwriter and performer, and is oftentimes referred to as one of the greatest storytellers in Canada.
The six-time East Coast Music Award winner will be honoured in a special pre-recorded broadcast of the 2020 East Coast Music Awards presented by TD.
Up until his passing, Ron Hynes was passionate about his craft, and many songwriters from Newfoundland looked up to him as an inspiration to their art, says Vanessa Thomas, Executive Director of the Canadian Songwriters Hall of Fame. With his trademark broad-brimmed hat and love for his province, his impact on the culture and artists of Newfoundland is unmatched.
Hynes achieved much critical acclaim and generations of fans over his influential career; and continued to perform right up until his passing in November 2015. From being on lead vocals in the Canadian music and comedy group The Wonderful Grand Band, he led a successful career as a solo artist and influenced some of the great songwriters to come out of the East Coast including Lennie Gallant and Great Big Sea's Alan Doyle, who said Ron had so much truth, heart, and poetry in his music that it has inspired a plethora of songwriters in this part of the world.
His 1972 debut album, Discovery, was the first time a Newfoundlander made a recording entirely of their own original songs. Hynes became a prominent figure on the East Coast circuit, and his roots-country music spread throughout audiences in the Atlantic region, Ontario and across Canada. Listeners identified with his powerful compositions such as Back Home on the Island, St. John's Waltz, and the sorrowful Atlantic Blue honouring the Ocean Ranger disaster.
Widely revered, his most renowned composition is Sonny's Dream, famously written in 1976 by a 25-year-old Hynes in under 10 minutes. Originally recorded with the Wonderful Grand Band, the song's lyrical content depicting the isolation of life on The Rock and the pull of the outside world, touched audiences and inspired more than 200 cover recordings. Now a folk classic Sonny's Dream has been recorded in Canada by such artists as Allison Crowe, Corey Hart, Ryan's Fancy, Great Big Sea, Stan Rogers, Valdy, and John McDermott; by US Grammy-winner Emmylou Harris; by Ireland's Mary Black, Phil Coulter, and Christy Moore; and New Zealand's Hayley Westenra.
The 1990s brought national reach with his solo albums Cryer's Paradise and Face to the Gale, released through EMI. He branched out in the years after, releasing albums Standing in Line in the Rain, The Sandcastle Sessions, and Get Back Change. As his popularity grew, Hynes performed at folk festivals, on Parliament Hill and at the 2010 Vancouver Olympics. Hynes amassed critical acclaim across Canada, which earned 22 East Coast Music Awards nominations and wins including Song of the Year for Man of a Thousand Songs (1994), two Male Artist of the Year wins (1994, 2007), and Album of the Year for Get Back Change (2004). His other accolades include the 1992 Genie Award for Best Original Song for The Final Breath, and three awards at the 2006 MusicNL Awards, picking up Entertainer, Songwriter and Folks/Roots Artist of the Year.
Among his creative endeavors was his success as an actor. While writing music and lyrics for stage productions by the Mummer's Troupe, he made his theatre debut as celebrated Newfoundland balladeer Johnny Burke in The Bard of Prescott Street (1977) and starred as country legend Hank Williams in Hank Williams: The Show He Never Gave (1980). Hynes has also been the subject of several documentaries including Ron Hynes: The Irish Tour (1999) and The Man of a Thousand Songs which debuted at the Toronto International Film Festival in 2010. Hynes was presented with the National Achievement Award by the Society of Composers, Authors and Music Publishers of Canada (SOCAN); awarded with the Arts Achievement Award by the Newfoundland/Labrador Arts Council; and an honorary doctorate from Memorial University of Newfoundland. In 2013, he received Queen Elizabeth II's Diamond Jubilee Medal to celebrate his status as a Canadian icon and Newfoundland patriot.