Ashley MacIsaac To Hold a Facebook Ceilidh
On April 1 Called A Quarantine Ceilidh
www.ashleymacisaac.com
By John Gavin, Monday, March 16, 2020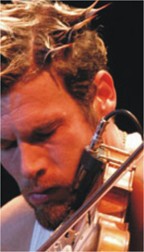 Ashley MacIsaac, renowned Cape Breton Fiddler plans to hold a Quarantine Ceilidh on April 1, 2020 on his website and social channels with his musician friends. Canadians stuck in their homes during the coronavirus can sit back in their living rooms and watch the show.
Ashley is aiming to keep the price between $4 & $6 to watch on download, the performances. If he manages to wrangle up a sponsor he says, he'll make it free for everyone.
Please watch the show on April 1 and help out the musicians who are out of work due to the virus.
www.AtlanticSeabreeze.com