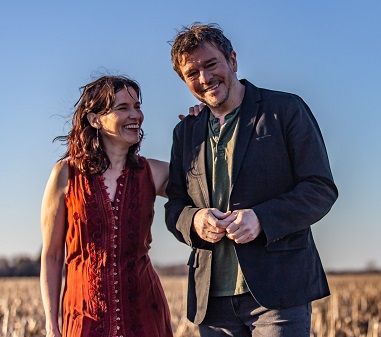 Lennie Gallant award winning singer/songwriter from Rustico, PEI and Patricia Richard former member of Acadilac and singer/songwriter from Mont Carmel PEI have launched a new single they wrote entitled, Sirene et Matelot.
The single will appear on their new upcoming album to be released in August 2019.
The new duo, Lennie & Patricia, call themselves, Sirene & Matelot.
Musicians on the single include:
Lennie Gallant-Vocals & guitar
Patricia Richard-vocals & mandolin
Jeremy Gallant-piano
Davy Gallant-bass
Gilles Tessier-electric guitar
Benoit Clement-drums