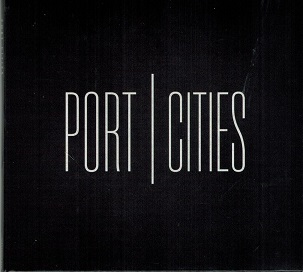 Port Cities are Breagh MacKinnon, Carleton Stone and Dylan Guthro.
The CD contains a wildly self-aroused collection of sparkling rootsy pop songs.It's a mix of unforgettable melodies, high flying harmonies and electrifing heart.
Port cities won 5 Music NS Awards for this album, received Socan #1 Award for the first single on the album, Back To The Bottom, and received stints at #1 on CBC and Spotify charts. They received 1.5M streams internationally.
There are 12 songs on the album namely:
Back To The Bottom - Don't Say You Love Me - In The Dark
Sound of Your Voice - How To Lose You - Half The Way
On The Nights You Stay Home - Where Have You Been - Burn That Bridge
The Out - Body Soul - Astronaut
Musicians on the CD were:
Gordie Sampson-Ian Fitchuk-Rob McNelly-Dave (Dela) LaBruyere-Ethan PilzerAndrew Austin
The CD was produced by Gordie Sampson and recorded at Sound Emporium in Nashville, TN.
The CD jacket contains all words to all songs.
Beyond Port Cities deep devotion to their craft, their success is largely built on a simple but timeless approach and they say a good song is a good song, is a good song. No matter what the music the melody might call for, the best song always wins, says Port Cities.
What a nice sounding album and all 3 music artists shine with their outstanding vocals says Atlantic Seabreeze and we forsee more nominations for this album and possible ECMA 2019 Awards.
We give this album a full 5 star rating out of a five star rating.
For more information regarding Port Cities and their music, refer to their website, address posted above.