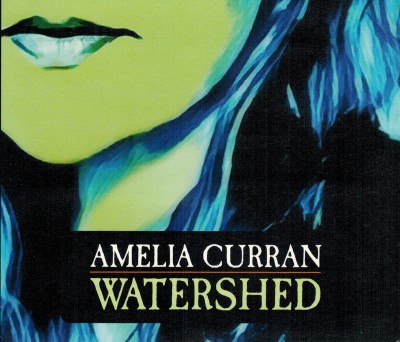 Amelia Curran is a Juno Award winning songwriter and a mental health advocate from St. John's Newfoundland. She released her 8th album in March 2017 entitled, Watershed.
This album just received 3 ECMA 2018 award nominations for: Folk Recording, Solo Recording and Album of the Year.
Amelia released her first album in 2000 and then released 7 more to 2017. In 2010 she won a Juno for Roots Tradional Album Solo Hunter Hunter. She also won 1st prize (folk category) at the 15th annual USA songwriting competion and named solo artist of the year at the Canadian Folk Music Awards.
The Album, Watershed contains 11 songs and here are the titles:
Move A Mile-Watershed-Sunday Bride-Gravity-Come Back For Me-Act of Human Kindness-Stranger Things Have Happened-No More Quiet-Try-Every Woman Every Man-You Have Got Each Other
Musicians performing the album were: Amelia Curran, guitar, vocals-Dean Drouillard, guitars, vocals-Devon Henderson, bass-Joshua Van Tassel, drums, percussion-Robbie Grunwald, pianos & Organs-Shakura S'Aida, guest vocals, No More Quiet.
Strings & Bass arrangements by Erin Costelo, Recorded & performed by Drew Jurecka with James Rhodes.
The album marks a treshold, a shake-up of directional change. The tenor of this new album is openness , a reflection in part of Curran's increasingly public efforts to battle the stigma of mental health issues in the arts. Amelia is a mental health advocate from St. John's. Her music is distinguished by her intricate and elliptical lyrics, geologic in their resilience & oceanic in their depts.
Atlantic Seabreeze gives this album a five star rating out of five stars. The album is certainly a great listening-to album and will be a welcome addition to music lovers libraires.
For information regarding Amelia Curran's music, refer to the above posted website address.