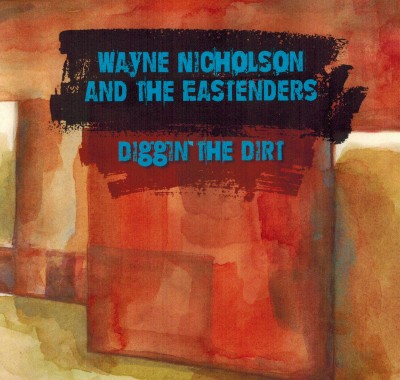 Wayne Nicholson and the Eastenders
based in Halifax released their new
Blues Album
entitled,
Diggin' The Dirt.
The album just received an
ECMA 2018 Award Nomination
for for their album for
Blues Recording of the Year
in Feb 2018.
The band comprises of, Wayne Nicholson, Doug MacKay, James Logan and Brian Bourne. These blues-rock artists have being performing in various bands for many years and are considered as Atlantic Canada' finest Blues Bands.
There are 11 tracks on the album and here are the song titles:
Won't Talk About Love - Stop Pushin' On Me - Key To The Highway-When The Blues Come To Take You Away - Coast To Coast Blues - Nobody Knows You When You're Down and Out - Watching The River Flow - Love Fever - Too Little Too Late - So Far So Good - I Feel The Same
Musicians on the CD were:
Wayne Nicholson, lead and background vocals
James Logan, Guitars, Keyboards and background vocals
Brian Bourne, Chapman Stick and background vocals
Doug (Dog) MacKay, drums
The album was produced by James Logan and co-produced by Wayne Nicholson and recorded at New Scotland Yard, Darthmouth and The Bunker in Tangler, N.S.
What a fine Blues album says Atlantic Sreabreeze and this album will certainly will be a welcome addition to not only Blues fans music libraries but to all music fans as well!
A full 5 + Star rating out of 5 stars from Atlantic Seabreeze
. For more information regarding the band and their music, refer to their website, address posted above.