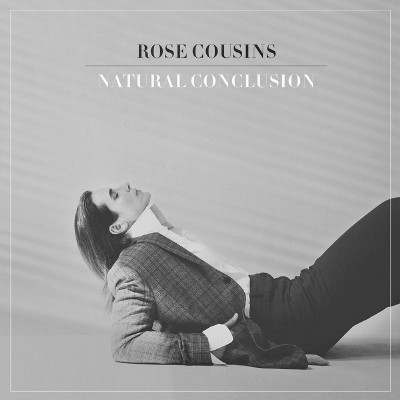 Rose Cousins
, singer/songwriter from PEI now living in Halifax has released her
9th album
in 2017 entitled,
Natural Conclusion.
Rose and this album just received 8 ECMA2018 nominations, awards to be given out during ECMA week, May 2-6 in Halifax.
Here are the nominations:
Folk Song Recording (Grace) - Solo Recording - Songwriter
Album (Natural Conclusion) -Fans Choice Entertainer
Fans Choice Video - Video (White Flag) -Song (Grace)
Producer for this album was Joe Henry, a Grammy Award winning Producer. A quote from LA times (This album Natural Conclusion, that's easily one of the most distinguished Americanna release of 2017. They go on to say, Rose Cousins strips songs to their pointed and somber essence. She has a commanding thoughtful voice that recalls Patty Griffin's.....but it's also full of longing and tenderness).
Rose was nominated for a 2018 Grammy for this album for Best Engineered Album by (Ryan Freeland and Joao Carvalho) non-classical category.
There are 12 songs on the album which is remarkable. Here are the song titles:
Chosen - Like Trees - Freedom - White Flag - Chains - The Grate
My Friend - Tender Is The Man - Lock and Key - Grace - Coda
Donoughmore
Many professional musicians help Rose with the music on the CD, too many to mention here.
Just announced on Feb 6/18, Rose received a Juno 2018 nomination for Songwriter of the Year for her songs: Chosen, White Flag and Grace from her Album, Natural Conclusion.
The album receives a 5+ star rating out of 5 stars from Atlantic Seabreeze.
For more information regarding Rose Cousins and her music, refer to her website, address posted above.