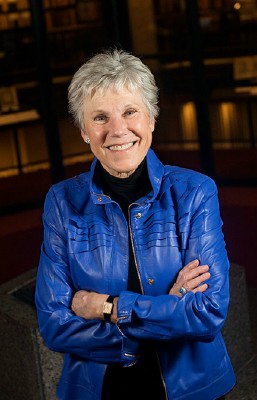 University of Toronto will be home to the archives of Canada's music legend Anne Murray.
The first Canadian female solo singer to reach No. 1 on the U.S. charts, whose albums have sold over 55 million copies worldwide, Murray has donated her extensive archives to U of T Libraries.
The collection includes more than 70 boxes, containing 188 LP albums from around the world, nearly 900 photographs, 253 audiotapes and cassettes going back to the time she was 18, videotapes of her television appearances, yearly scrapbooks of clippings, fan mail from the likes of ABC anchor Peter Jennings and a thank-you note from TV host Dick Clark, to name a few.
"Every television show I ever did, every tape I ever made, people will have access to this," Murray said in an interview with U of T News. "A lot of the places I played – Carnegie Hall, Radio City Music Hall, Royal Albert Hall in London, the Palladium in London – it was at the time, monumental for me. Everything's there."
U of T Libraries announced the donation of Murray's archives at an event at Thomas Fisher Rare Book Library this week. Murray's 40-year career saw her win four Grammy Awards, 24 Juno Awards, three American Music Awards and three CMA Awards.