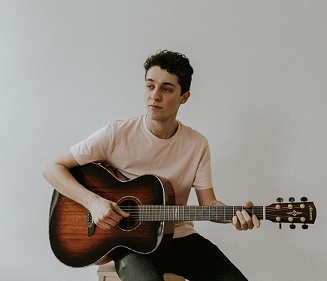 Logan Richard music artist from PEI just won New Artist of the year at MusicPEI on March 28, 2021.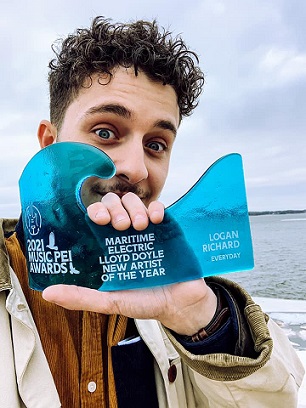 Logan may just be the next Canadian East Coast music star.
In his music he shows R&B grooves, pop hooks gore and has a smooth voice that wraps you in and tasteful blues-tinged guitar licks. He is considered as the next best up-coming young guitarists in the country.
He just released a new self-titled EP and to date he received hundreds of thousands of listeners on Spotify and airplay on CBC Radio 2.
He was nominated for a 2019 ECMA for The Best Blues Recording of the Year for his debut 2017 EP and has gathered a dedicated legion of fans. As a result of his Blues nomination, he received a headline slot at the TD Jazz/Blues Festival.
As a young music artist, his talents show with his mix of pop, blues, R&B and indie rock.
Logan asserted himself on the Maritime blues music scene early in his life.
He has already shared the stage with many Canadian acts and most recently opened for Marianas Trench.
His new self-titled eight- song was produced by Adam Gallant and one of the tracks was co-written with Chris Kirby and Dave Sampson entitled Girlfriend Material.
For more information regarding Logan, go to his website address posted above.
Logan's New Video: