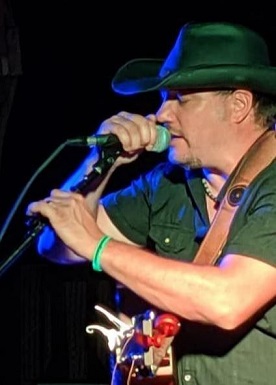 Cory Gallant is a country singer/songwriter from Western PEI.
In May 2019 he released a new album entitled, Welcome To My World and as a result he is nominated for 5 Music PEI Awards which takes place in Charlottetown February 9, 2020 for: Entertainer, New Artist, Country Recording, Solo Recording and Song (Where You Come from).
CCMA Spotlight Artist, Cory Gallant completed his second international tour in 2019 with dates in BC as well as Washington an Oregon Stat, including two sold-out shows in BC.
Cory's notable performances include his album release party at The Rock n Horse Saloon in Toronto, Cavendish Beach Festival, CCMA Week (Calgary 2019 and Hamilton 2018. Additionally, Cory was invited on stage to perform with legendary recording artist George Canyon in November 2018.
Cory's rich, soul-filled vocals helped gain him national exposure when he became the CCMA National Spotlight Artist in 2018. Despite hailing from PEI, Canada's smallest province, he received the largest number of votes to win the contest. This led to a performance at the Legends Show in Hamilton, Ontario for Canadian Music Week, sharing the stage with Chad Brownlee, Terri Clark, Aaron Goodvin, Charlie Major, Jason McCoy, JJ Shiplett, Patricia Conroy and Michelle Wright.
Cory's country roots run deep, raised on the outlaw sounds of Waylon Jennings, George Jones and Merle Haggard. He is still just as passionate about the genre to this day.
In 2005, Cory was a contest winner as a frontman of Canadian band, Bareback Riders where they won the Corus Radio Battle of The Bands Award. This led to a video for their original song, Ride in 2008.
His all-original album, Welcome to My World, was released in May 2019 and includes a duet with Georgette Jones daughter of George Jones ad Tammy Wynette. The album contains eleven songs.
For more information regarding Cory and his music refer to his website, address posted above.