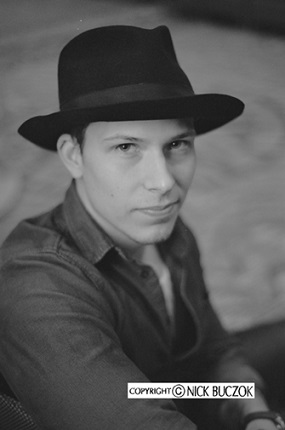 Cameron Nickerson, is a county music singer/songwriter from the Halifax area. He was nominated at ECMA 2019 for country recording of the Year (Detours).
He was originally with a band called The Rockabilly's and since gone solo and moved to Halifax , striking out on his own. From humble beginnings, Cameron has always harboured an affinity for expression through song, and its knack for bringing him out of his bubble.
While he was with the band, The Rockabilly's, opened for such acts as The Sheepdogs and playing with local favourites The Stanfield's.
Never writing a word he doesn't mean, his songs are always heavily personal-sometimes deceivingly so. He was born a storyteller, his live shows are engaging not just because of his captivating stage presence, but the way he spins yarns and tells tales.
His ECMA nominated album, was produced by long-time friend and collaborator Blake Johnson (The Stogies) and features harmonies by Christine Campbell and fiddle by Calen Kinney. The album combines Nickerson's love of modern singer/songwriters with the grit and grime of country outlaw heroes like Willie Nelson or Merle Haggard. Sounding neither totally modern, nor like a retro throwback, Nickerson walks a unique musical path that's strewn with bluegrass, rock and roll, teenage angst and world-weary contemplation.
Cameron had showcases at ECMA 2019 and is now busy with plans to tour the East Coast in support of his new album with more single releases from his new album.
For more information regarding Cameron and his music, refer to his website, address posted above.