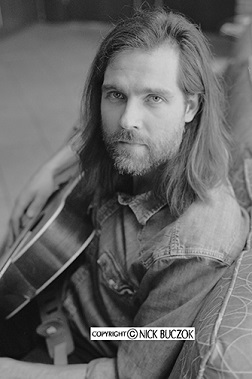 Thomas Stajcer, is a Halifax country singer, writer and co-writer as well as a sound engineer at Joel Plaskett's New Scotland Studio in Dartmouth, Nova Scotia.
He was nominated for an ECMA 2019 Award for Country Recording of the Year (Will I Learn To Love Again). His new CD, has classic sounds and themes which dominates the album, harkening the sneer, whimsy and frankness of outlaw pioneers such as Waylon Jennings, Willie Nelson and Hank Williams Jr. As with the best country records and performers, vibrant storytelling is on full display throughout the album.
The album was recorded at Joel Plaskett's New Scotland Yard Studio in Dartmouth, Nova Scotia.
His songs garnered Stajcer a nomination for Country Artist of the Year in The Coast's 2017 Best of Music Reader's Poll.Stajcer attended the Gordie Samson Song Camp and has co-written with some of Nova Scotia's most talented songwriters including Dylan Guthro, Dave Sampson, Steven McDougall (Slowcoaster), Laurenn Marchand, Campbell Woods, Eric Stephen Martin and Joel Plaskett.
Thomas will have a busy schedule this summer, touring in Regina, Saskatoon, Edmonton, Calgary and back in Nova Scotia.
All dates and venues are posted on this website as well as Thomas's website.
For all information about Thomas Stajcer, his music, videos and touring dates, go to his website, address posted above.
Up-date as of September 12, 2019:
THOMAS HAS BEEN NOMINATED FOR COUNTRY MUSIC ARTIST OF THE YEAR AT MUSIC NOVA SCOTIA SEPTEMBER 9, 2019. AWARDS TO BE GIVEN OUT ON NOVEMBER 10, 2019!