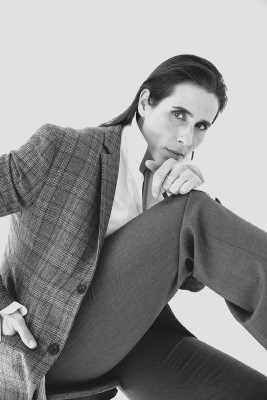 Rose Cousins is a singer/songwriter from PEI now living in Halifax, N.S.
Rose is nominated for 8 ECMA 2018 Awards:
Folk Recording - Solo Recording - Songwriter
Song (Grace) - Album (Natural Conclusion) - Fans Choice (Video)
Fans Choice Entertainer) -Video (White Flag)
Rose was nominated for a Jan 2018 Grammy for Best Engineered Album (Ryan Freeland and Joao Carvalho-non-classical)
Her 2012 Album (We Have Made A Spark) won a Juno, 3 ECMA Awards, a Canadian Folk Award and nominated for a Polaris music award. She made picks/best of list in USA Today, NPR Music and Oprah magazine. Her music found its way into several TV shows including Grey's Anatomy.
Her new ECMA 2018 nominated album (Natural Conclusion) was produced by Grammy Winning Producer, Joe Henry. The LA Times is quoted as saying, Natural Conclusion, thats easily one of the most distinguished Americana release of 2017.
Awards:
2017 NS Music Awards for: Americania album and solo recording
2013 A Juno Award for: Roots and Traditional Album Solo
2013 ECMA awards for: songwriter-solo recording-folk recording
and many more awards 2007-2012
For more information regarding Rose and her music, refer to her website, address posted above.