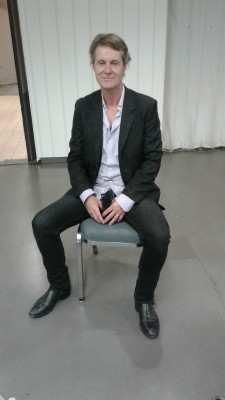 Jim Cuddy is a singer/songwriter who headed the popular band, Blue Rodeo. For over 35 years, Jim has written songs that have become indelible in the soundtrack of Canadian lives.He is one of the sounding members and creative forces behind the band and has received nearly every accolade Canada can bestow upon a musician.
He received the Order od Canada, induction into the Canadian Music Hall of Fame, countless JUNO Awards and a Star on Canada's Walk of Fame.
He recorded and released in 2017 a new solo album entitled, Constellation recorded at Blue Rodeo, at Toronto Headquarters. On this album, Jim wrote some more definitive about himself and wrote things that had wounded him. He wrote things that he loved and held onto and wrote about things he had lost.
The new album reunited with his former Band, Blue Rodeo namely; Bazil Donovan, bassist-Colin Cripps, guitarist-Anne Lindsay, violinist-Steve O'Connor, keyboardist-Joel Anderson, drummer, along with guest musicians Oh Susanna and Jim Bowskill. They all make this album one of Cuddy's most musically diverse albums to date.
The Jim Cuddy Band is embarking on a cross Canada Tour beginning Feb 8/18 in Saint John, NB and ending on April 7 in Montreal. It is a 31 date tour.
For more information regarding Jim Cuddy and his music, refer to his website, address posted above. All their tour dates are posted as well and can be found on this site as well.
Note: The video below is taken from his brand new Album Jan 2018 entitled: Constellation .